Shofar Mission Center is located in the heart of Cebu City in the Philippines. We exist to disciple, equip and come alongside Christians and ministries in the Cebu area for the greater good of the Kingdom of God. We have been established and working in the Philippines for more than a decade. Take a look at our ministry work:
 Word on the Street magazine in Cebu
Shofar Radio: DYTD 92.7fm at 5am Monday through Friday
Shofar TV in Balamban
Shofar Youth Discipleship Camp


Visit our website: www.shofarmissions.com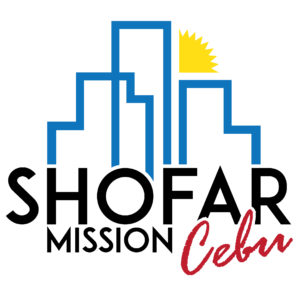 East Asian Missions Work: We have been working extensively over the last 17 years in the 10-40 window. In this region we have built 5 churches for tribal regions in East Asia and are in the process of another work as we speak. In these regions we have sought to equip the local tribal pastors with resources to help them minister more effectively to their own people.