JFBELIEVERS CHURCH
SERVICES: Sunday - 10:30 am | Wednesday - 7:00 pm
JFBelievers Church is a community of Christians in the heart of Menomonie, Wisconsin. We have been ministering in this city since 1989. Our desire has always been to share the love of Jesus to anyone and everyone we meet. Additionally, we desire to help the person who seeks after God to find the reason why God put them here. With that in mind, we teach the scriptures, train through discipleship, build character and heart through relationships, and create opportunities for those called by the Lord to fulfill their purpose for the Kingdom of God. We love people as Jesus did, with much affection and accountability.
JFBelievers Church is not the type of church that meets once or twice a week, we do life together on mission; we're family. There are many community groups, classes, and ministries to get involved in. Sound intense? -not to the lonely and broken. Everyone is welcome and your level of commitment and involvement is totally up to you.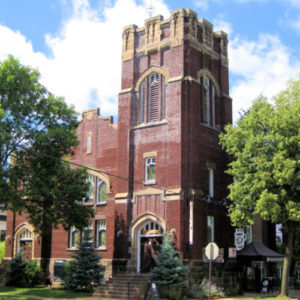 Come by for a service
JFBelievers Church loves to fellowship together. Therefore, we invite you to stay after church on Sunday for lunch in the Blind Munchies coffeehouse, or, if you visit on Wednesday nights, come a little early for dinner and fellowship in the coffeehouse before the evening service.
Jesus + Coffee + Fellowship